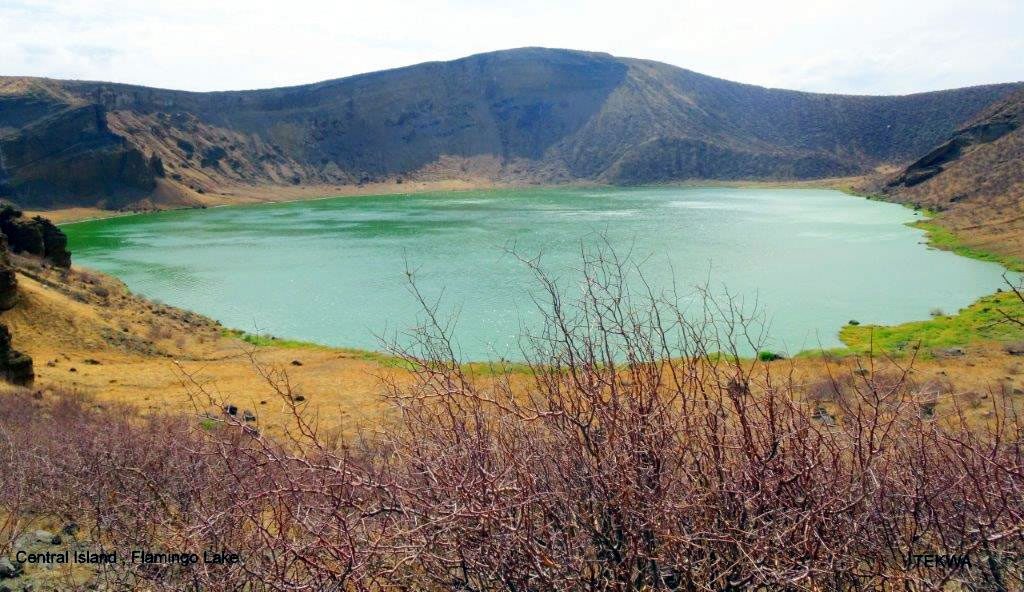 Eliye Springs
On our December tour we explored new territory and crossed Lake Turkana to the Western side, where we stayed at Eliye Springs LODGE, owned by our old friend Rolf Gloor. The boat ride in Rolf's speed boat took about 1 hour and was great fun. At the lodge we enjoyed the newly set up luxury BANDAS, which have replaced those destroyed by the rising water levels of the Lake. It turned out to be a very special Christmas: swimming in Lake Turkana, celebrating Christmas Eve in the "Cradle of Mankind" and enjoying an excellent dinner prepared by the "boss" himself. The next day was equally exciting when we visited Central Island and later in the afternoon the "start-up campus" of the "Learning Lions", a project set up in 2015 by a German NGO to further job training and expand employment opportunities for the youth of West Turkana and to fight poverty with digital opportunities.
The Kéré Architecture was brought in by the world famous architect, Francis Kéré from Burkina Fasso. The building rises up from the earth as naturally as a termite mound. (If interested check startuplions.org).
On the 2 hours' drive to the place in the middle of the desertic landscape of Westturkana, we got an impressive insight into the harsh and difficult life lived by the Turkana people.
On the third day the boat took us back to the Eastern shore. It was a rough and stormy 2 hours' ride to Alia Bay, where our truck was waiting for us, to take us up to Koobi Fora.